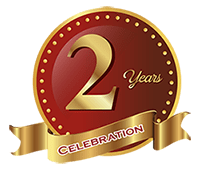 Celebrating foundation of COSTA family with brand success story in 2 years…….
Congrats to you all my Colleagues for all the hard works and positive reasoning since start our Journey i.e. M/S Costa Power Industries Pvt. Ltd …Emerged as Market Leader in UPS Industry as a part of Power distribution & Management Industry based in Mumbai & providing Sales & Service on PAN India Level. You took the importance of cooperation to an unheard of level. Much obliged to all of you
This task could never be finished with a pack of profoundly skilled and moving colleagues like you. Being Director, My heartiest on account of every last one of you for your unparalleled commitments!
I requested duty, you gave me devotion. I requested compliance, you gave me specialist. I requested collaboration, you gave me bolster. A debt of gratitude is in order for everything, group.
Heartiest congrats to the group of Future ventures. I enlarge appreciative needs and wish collection good luck for the upcoming assignments to originate. Your effort is happily appreciated and compensated.
My words can never be sufficient to laud your activities in light of the fact that your work dependably lives up to my desires. Much obliged to you to all my colleagues on project completion.
Indeed, even disappointment can't be frustrating when it must be imparted to persevering colleagues like you. An obligation of thankfulness is in command for burden as well as can maybe be predictable.
Congrats Team! Your true endeavors and diligent work are to be sure very valued. You ought to be pleased with yourselves. Congrats to all for creating Brand Success Story of Costa Power within two financial years. The date which will be surely we all remember 12 February which is our creation & memorable day as we started journey together…..Most importantly it is 12th February the formation date of our company.
!! Keep doing awesome!!
Regards
Mr Sunil Avhad
Director / CEO M/S – Costa Power Industries Pvt. Ltd.
Contact : 9820710392 / 9372217661
Reach @ – sales@upsbatteriesindia.com / sunil@upsbatteriesindia.com