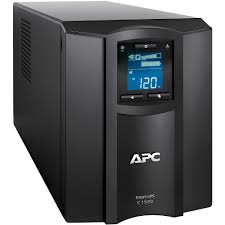 UPS Dealers in Mumbai
The concept of ups is , The working principle of UPS From basic principles in terms of application, UPS is a device that contains stored energy in order to inverter as the main component, regulated stable frequency output power protection equipment. Mainly by the rectifier, batteries, power inverters and static switch of several components. By this logic and expertise we are best & cost effective ups dealers in market with remarkable satisfactory review and feedback from end users.
Costa Power was an Indian power solutions provider which sold its products in all parts and region of the country. Company Technical team providing power back-up solutions for both domestic as well as industrial markets, and focuses on eco-friendly energy solutions like IGBT technology. Some of the major products include ups power systems, home inverters, home UPS, Online UPS, line interactive UPS, batteries, battery chargers, and Battery Equalizers. So as a unit we feel proud to introduce ourselves as ups dealers, ups battery dealers in Mumbai, ups supplier, ups distributors,ups manufacturers in Mumbai and India.
Basically, the UPS is the electric device which has rectifier for providing the backup power to the system whereas the inverter converts the AC into DC. During the power outages, the UPS immediately switch over from the main supply to the battery whereas the inverter has a time delay. While purchasing ups customer having several questions in their mind and so as Costa power leading ups dealers in market giving some basic idea in the form of question and answer.
What are the different capacities of UPS?
Answer – UPS capacities may range from 0.5 KVA (Kilovolt-ampere) to more than 1200 KVA.
In case of a power cut, how much backup provided by ups?
Answer – It totally depends on the capacity of the UPS rating battery capacity
(AH). It can give you a battery backup anywhere from 10minutes to 30 minutes and more depend upon battery sizing.
What to do as shut down the UPS at night?
Answer – It is not recommended because the batteries will self-discharge if the UPS is shut down at every night. And it will affect the health condition & life of the UPS.
What is the life of ups and how often should the UPS be replaced?
Answer – The life of ups you should consider 5 to 7 years but it is totally depends on preventive maintenance and health checkups. Secondly temperature condition also make affects the life of ups. So you should consider replacing the UPS between 5-7 years
Answer – The cost of ups batteries depending on the sizing and capacity of the battery. The approximate starting price is Rs. 900 per battery cost in the market.


For details –
Visit – www.upsbatteriesindia.com
Enquire – sales@upsbatteriesindia.com / sunil@upsbatteriesindia.com
Call – 9820710392 / 9372217661