There are three main types of UPS batteries which is Valve Regulated Lead Acid (VRLA), Flooded Cell or VLA batteries, Lithium Ion batteries. Costa Power Industries Pvt. Ltd. is market leader for exide battery dealers, Exide battery dealers in Mumbai with other make like quanta battery dealers, Rocket battery dealers, Panasonic battery dealers and all parts of India. The run-time for a battery-operated UPS depends on the type and size of batteries and rate of discharge, and the efficiency of the inverter.
When a lead–acid battery is charged or discharged, this initially affects only the reacting chemicals, which are at the interface between the electrodes and the electrolyte. Due to the interface charge, brief UPS self-test functions lasting only a few seconds may not accurately reflect the true runtime capacity of a UPS, and instead an extended recalibration or rundown test that deeply discharges the battery is needed. CPIPL expert's team provides proper solution for Exide battery backup, exide battery for ups price list, ups system as well other make. We overall expertise as Exide battery dealers, ups battery dealers, Exide battery suppliers for all projects requirements for their power backups.
CPIPL have expertise as Exide battery dealers in Mumbai as well all parts of India i.e. Battery strings wired in series – parallel can develop unusual failure modes due to interactions between the multiple parallel strings. It will help out to find defective batteries in one string can adversely affect the operation and lifespan of good or new batteries in other strings. These issues also apply to other situations where series-parallel strings are used, not just in ups but in all application of power source. Costa power emerges as well-known wholesaler, trader, dealers and supplier of Exide battery, Quanta battery, Rocket battery and Panasonic battery with package solution with site survey, installation and yearly maintenance.
CPIPL proves himself as ups battery dealers in Mumbai as well if we talk specifically Exide battery dealers in Mumbai as well other brands like quanta battery supplier & Rocket Battery dealers and ups battery suppliers in Mumbai by client's faith for giving repeated orders and asking for solution. We provide not only sales but priority always been given to service and satisfaction to client without any kind of delays. We Costa power proud ourselves as leading ups dealers, ups suppliers, ups distributors, ups battery dealers in Mumbai and with PAN India Network along with vendors and residential supports. We get appreciation / appreciated by clients for our significant ups amc service and ups amc vendors for their annual maintenance contract for ups from lower KVA to higher KVA of any make.
Today we have team of regular employee, free lancers & vendors working with our esteemed clients at different part of India such as exide battery supplier in mumbai, exide mumbai office, quanta battery dealers in mumbai, Rocket battery dealers in mumbai & Panasonic battery dealers in mumbai Mulund, Nahur, Bhandup, Kanjurmarg, Vikhroli, Pawai, Andheri, Kalbadevi, Fort, Jogeshwari, Goregaon, Dadar, Borivali, Thane, Shahapur, Dombivli, Kalyan, Ambernath, Badlapur, Karjat, Bhayandar, Vasai-Virar, Dahanu, Wada, Dahisar, Navi Mumbai, Aroli, Rabale, Mahape, Turbhe, JNPT, exide battery dealer ludhiana, exide battery bhopal, exide battery dealer ranchi, Sangli, Satara, Pune, Panvel, Nashik, Ambad, Satpur, Gangapur, Malegaon, New Delhi, Nagpur, Lucknow, Kolhapur, Kolkata, Kannada, Igatpuri, Indore, Jaipur, Hyderabad, Goa, Delhi, Bhiwandi, Bhopal, Bhusawal, Chalisgaon, Bangalore, Baroda, Ahmedabad, Ahmednagar, Akola, Aurangabad, Achalpur, Ambur, Amritsar, Ankleshwar, Baddi, Barshi, Beed, Belgaum, Gujarat, Vapi, Valsad, Navsari, Bhavnagar, Jamnagar, Bharuch, Chandrapur, Chennai, Cochin, Coimbatore, Dhule, Gandhidham, Gondia, Gurugram, Hinganghat, Ichalkaranji, Jalandhar, Jalna, Jodhpur, Kamptee, Karur, Khandwa, Kochi, Latur, Ludhiana, Madurai, Moradabad, Morbi, Nanded, Nandurbar, Noida, Osmanabad, Panipat, Panjim, Parbhani, Parwanoo, Patiala, Pondicherry, Pushkar, Rajkot, Ranchi, Ranipet, Sinnar, Solapur, Surat, Surendranagar, Tirupur, Tumkur, Tuticorin, Udaipur, Udgir, Uttarakhand, Vadodara, Visakhapatnam, Wardha, Yavatmal, exide battery website India.
Batteries are the weakest link in modern critical power systems. As well as having a finite lifespan, inadequate maintenance and extreme operational conditions can make them liable to premature failure, therefore compromising your standby power and increasing the risk of expensive downtime. The high cost of batteries adds to the pressure, making proper maintenance crucial in safeguarding your long-term investment. Through our long experience in critical power solutions, Costa Power Industries Pvt. Ltd. is the first to recognize the need for a stringent ongoing program of battery maintenance, battery service, battery service in mumbai by trained specialists. From robust testing to safe battery disposal, our dedicated experts will ensure your batteries deliver the optimum performance and longevity to maximize your uptime.
We undertake a comprehensive range of tests to ensure that batteries are properly specified, deliver top performance and to detect any failing cells. We start with a full battery installation survey to verify that your new systems conform to all procurement specifications. With Costa Power Industries Pvt. Ltd. you can be certain your batteries deliver peak performance for the longest possible time.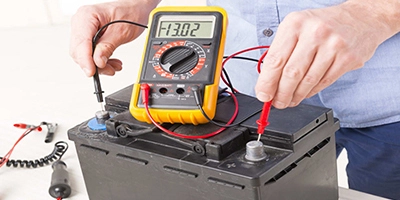 ---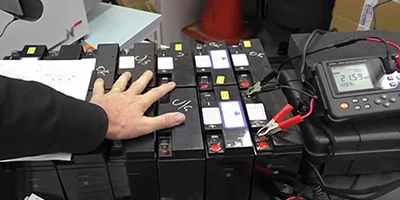 Discharge testing :-
To comply with quality management systems including ISO9000, you need to prove that your ups battery dealers in mumbai, are performing correctly. Regular discharge testing will facilitate this process, with our engineers running tests to produce the required documentation. By testing, they will determine the condition of each battery and its ability to perform to specification.
---
Internal impedance within a battery increases with age and discharge, risking failure. Our engineers are trained in advanced impedance testing to measure internal resistance and to provide data on corrosion levels or other defects. Our fast and reliable tests are invaluable in monitoring battery performance, helping to minimize the risk of failure and reinforce reliability.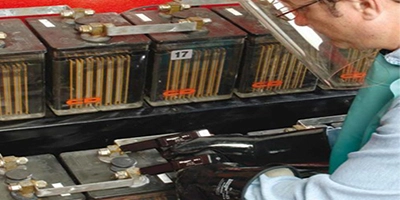 ---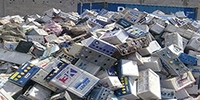 Strict regulations govern the replacement and disposal of UPS batteries. We are fully licensed to undertake battery removal and disposal in accordance with environmental legislation. Trained in the proper handling of hazardous materials, we will collect and remove your old batteries in approved containers before ensuring their safe and prompt disposal.