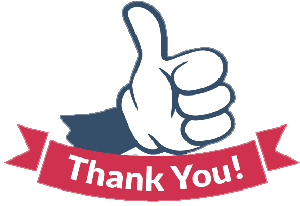 Every success of a business is attributable to its customers. We believe customer is not just people who give us business, but an extended family. They are the pillars who hold the foundation for our business ideas to grow. Here specially, we are thankful to our esteem customer, Vendor who believe in us and made partner and supported in our initial stage and most importantly my team mates who worked hard and even thankful to free lancers who supported us in our startup moments. Because all of your support we never felt that we just started business but feeling confident and achieved what we dream for. Now we can serve anyway to our client with the help of our Principle Company, Vendors and Free lancers. There all support really made us proud for being as ups supplier, ups battery dealers and ups amc & ups repair service as well inverter dealers and precision cooling system with solar system integration and solar panel supplier in Mumbai, Mumbai suburbs and in PAN India Level.

What do customers say about Costa Power Industries Pvt. Ltd. ?
Costa Power Industries Pvt. Ltd. has been rated 4.9 out of 5 based on 27 reviews as of November 2019.
It's been pleasure to thank you for giving us the opportunity to grow, foster, and build the idea that was a mere thought. Without you, it would have remained just an imagination. It has been a great pleasure serving you all through these time for you need for ups system with ups battery backup, ups amc and Inverter for office and inverter for home use. We hope to continue this relationship in the forthcoming year with great reverence and respect
Thank you for being our valued customer. It has been a pleasure to serve you for years. Here it is not possible to put your name but definitely we reach you and appreciate your support in meantime. By the way now our team feel confident and serve anything which customer needed at their site. Being Director, I given free hand to my colleague for better serving to customer on time and healthy relationship with all my vendors and freelancers engineers and Technicians. So my family is not complete without my esteem clients, Colleague, Vendors and Free Lancers. And expecting same support for all the coming time. For any related enquiry or information please visit our
site – www.upsbatteriesindia.com.
Secondly if anyone needed digital marketing service as web development and SEO service which we offered to our esteem clients to whom we are working in hands providing with best regards so if have need please visit www.sahilmultimedia.com.
So Thanks again for supporting us in our journey.
Regards,
Director
COSTA POWER INDUSTRIES PVT. LTD.