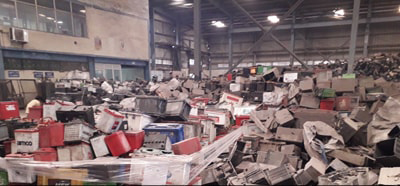 Costa Power Industries Pvt. Ltd is a leading scrap battery buyer in Mumbai, India that buys and collects used SMF Batteries, UPS Scrap batteries, and Tubular batteries in Mumbai as well PAN India, drained batteries, etc. For scrap batteries, we will offer the best price. Costa Power Industries is interested in buying Drained lead acid battery scrap, used batteries scrap in bulk quantity.
UWe offer to pick up service for all your bulk lots of batteries for recycling and disposal. See all the different types of batteries we purchase for scrap recycling below including; Inverter batteries, lead-based batteries, solar batteries, and car batteries.
We buy all types of Batteries Scrap from anywhere in the India. We work with the motto of customer satisfaction. We ensure the best price and business relationship; we are just one mail and call away from you.
For More details –
Visit – www.upsbatteriesindia.com
Enquiry – sales@upsbatteriesindia.com
Call – 9820710392 / 9320710392