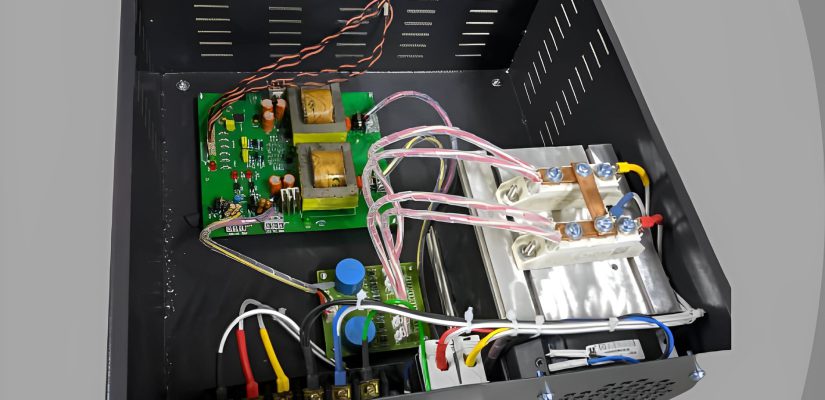 Costa Power Industries Pvt. Ltd. is a leading provider of UPS systems and a renowned ups dealer, ups supplier, and online UPS dealer of top-notch UPS brands such as Emerson, APC, Numeric, Hitachi, Luminous, BPE, Alfa, Prostar, and Delta. Our aim is to provide reliable and efficient power backup solutions to our customers to ensure the smooth functioning of their businesses. We are the authorized dealers of all leading brands and offer reliable products at competitive prices.
One of the critical aspects of UPS systems is load balancing, and transferring the load between two or more UPS systems can significantly improve the reliability and efficiency of the system. In this blog, we will discuss the transfer of UPS load by using a static switch in parallel UPS. A static switch is an electrically operated switch that provides an automatic transfer of power between two or more sources, such as a parallel UPS system. When one of the UPS systems fails or reaches its capacity, the static switch transfers the load to the other UPS system, ensuring that uninterrupted power supply remains. This method of transferring the load is known as load balancing.
Benefits of Using Static Switch in Parallel UPS System Using a static switch in a parallel UPS system offers several advantages:
Cost savings: By using multiple smaller systems instead of one large system, you can save money on upfront costs and maintenance costs.
Flexibility: You can easily add or remove additional units if needed.
Redundancy: In case of failure of one unit, the other units will be able to take over the load and provide backup power until the faulty unit is replaced.
Easy installation: Installing multiple small systems is much simpler than installing one large system.
Costa Power Industries Pvt. Ltd offers a range of industrial UPS systems, including line interactive UPS and IGBT online UPS, which can be connected in parallel using a static switch. Our experts can assist in designing a customized UPS system based on your specific requirements and ensure the optimal load balancing for maximum efficiency and reliability.
In conclusion, the use of a static switch in parallel UPS is crucial for ensuring seamless operations in any industrial setup. Costa Power Industries Pvt. Ltd, as a leading UPS dealer and supplier, offers a wide range of static switch in parallel UPS solutions for different requirements. So, if you're in need of a reliable and efficient UPS system, look no further than Costa Power Industries Pvt. Ltd. Contact us today to learn more about our products and AMC services.
For More details –
Visit – www.upsbatteriesindia.com
Enquiry – sales@upsbatteriesindia.com
Call – 9820710392 / 9320710392