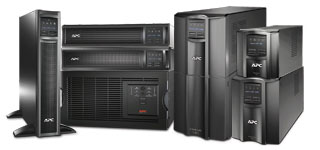 Costa Power Industries Pvt. Ltd. objective is to stimulate economic development through the off-grid renewable energy technologies for rural and small cities of Maharashtra and in India. While often grid extension is not a feasible option, but considering vast topography of rural area and small cities decentralized solutions are often the better alternative to alleviate energy poverty: they are cost-effective over the system's lifetime, easy-to-deploy, install and maintain and their design can be tailored to demand needs. Plus, these regions offer abundant renewable energy resources. And as we have since in this field from several areas always providing solution like off grid solar inverter system, sine wave Inverter power backup dealer, ups system supplier, Battery backup system Solar panel system Emerson ups dealer, APC ups dealer, Luminous Inverter dealer & ups AMC service in areas like Luminous inverter in Jalgaon, Inverter battery in Chalisgaon ups system in Nashik, ups supplier in Aurangabad, Pune, Sinnar, Auurangabad, Satara, Sangli, Nagpur, Dhule, Thane, Navimumbai, Khandwa and all small cities of Maharashtra as social cause.
This initiative Costa has taken to develop dealers and partner in rural areas for sales and service for power products and electric backup which is about the added value that energy storage offers to rural areas. So Costa planned to start small residential unit to develop such engagement in rural areas for development of small industries and agricultural field.
The success of the campaign has been built upon the expertise of a group of Costa Power Industries Pvt. Ltd. technical team for their research and finding out new segment as well as new opportunities of rural electrification experts.
The position of Costa has a focus on electromechanical energy storage, in particular on four different families of ups battery in Jalgaon, ups dealer in nasik, Home Inverter in jalgaon, Home ups in Chalisgaon and solar panel system in Maharashtra as they remain the main technology applied to off-grid. We are proud to be as providing and responding each enquiry from rural areas for their need with cost effective manner.
Energy storage represents a key element to ensure the proper functioning of any system and will contribute to the positive development of the entire industry:
Thanks to the experience gained with the "Small Wind Campaign", the expertise of the Energy Storage Task Force and the support of the industry for rural areas and small Cities., Costa expects to facilitate business dialogue between private and public sector on the advantages of energy storage that undoubtedly will make a difference in the long way towards achieving universal access to reliable and sustainable electricity in remote areas.
For More details –
Visit – www.upsbatteriesindia.com
Enquiry – sales@upsbatteriesindia.com
Call – 9820710392 / 9320710392